Our Classes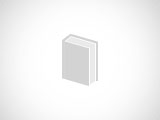 Registration Unavailable
How To Live On A Shoestring
with Donnamaria Talarico

Mar 13, 2018 at 6 pm
Come learn about obtaining free items for healthcare to household and pet items. This course meets only in the spring semester.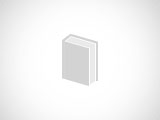 Registration Unavailable
SP18 About Boating Safely
with Darrell Gilman, Ed.D.

Jan 10, 2018 at 6 pm

, runs for 3 weeks
This team taught, twelve hour U.S. Coast Guard Auxiliary course provides recreational boaters with the basic knowledge and skills to boat safely on either inland or coastal waters. Topics included in the ABS course are the same as those listed in the BSS course but are presented in a shorter time format and with not as much detail. Students will take a multiple choice exam at the conclusion of the course. Participants who pass the written exam are awarded a USCGA certificate that may be used to satisfy any future state boat operator certification as well as possibly earning a discount on insurance premiums from many marine insurers. This course is approved by the National Association of Boating Law Administrators (NASBLA). Pre-registration is required and may be completed by contacting Darrell Gilman at 338-5516 or email at drgilman1aux@gmail.com. This course meets in the spring only.